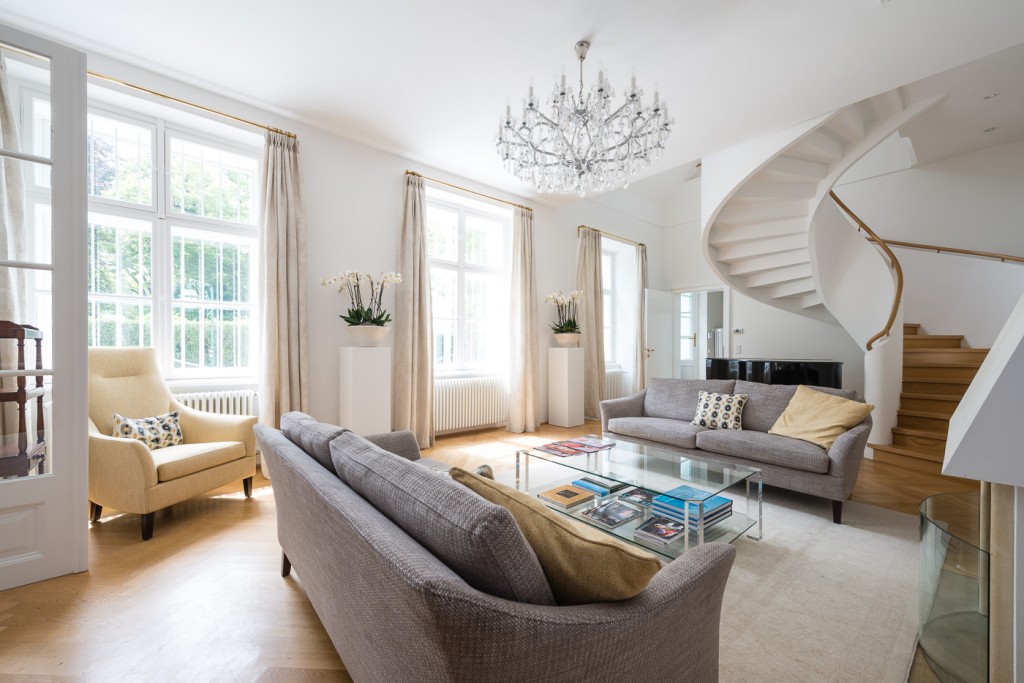 My clients, both surgeons, had provided me with a clear brief and allowed me time to develop this concept. They wanted the clinic to feel welcoming and that it should be a place where concerts, art exhibitions and various other activities could be organized.
As soon as I saw this historic building built by the Radetsky Family, I decided on a contemporary but timeless look that would compliment the historic features. The colour palette I wanted to use would work beautifully with the Schonnbrunn yellow used on the outside of the building. We kept all the walls white with exception to the entrance hall. Here we used a warm grey that complimented the yellow of the building and worked perfectly with a large gilded antique mirror and a modern window seat, covered in a warm yellow herringbone fabric. These two colours we continually used throughout the adjoining rooms on the ground floor.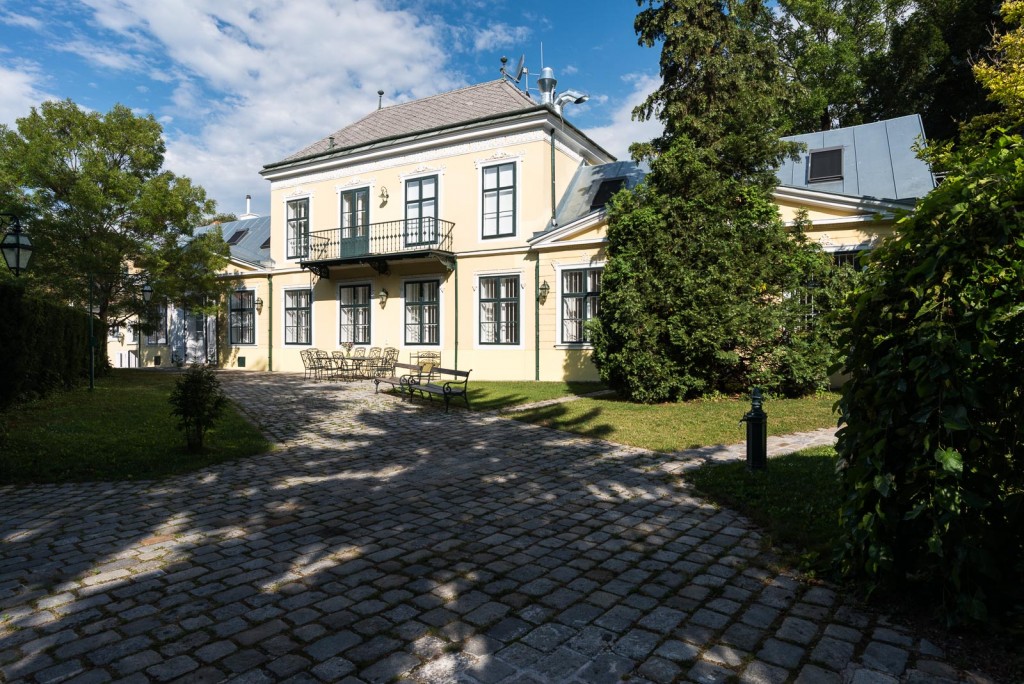 Where possible we used symmetry in the interior, this characterizing the building outside with its harmonious and beautiful balanced structure.
It was also of great importance that the furniture would not overrule many of the historic features of the building. They should compliment each other and create a warm and elegant look.
Beautiful proportioned antiques, modern art and lighting, luxurious carpets where chosen throughout the whole clinic and for a warm sparkling finishing touch, Viennese chandeliers where hung.
The clinic 's interior now mirrors the characters of both my clients: warm, elegant, very professional and meticulous. This was truly an exquisite project to be a part off.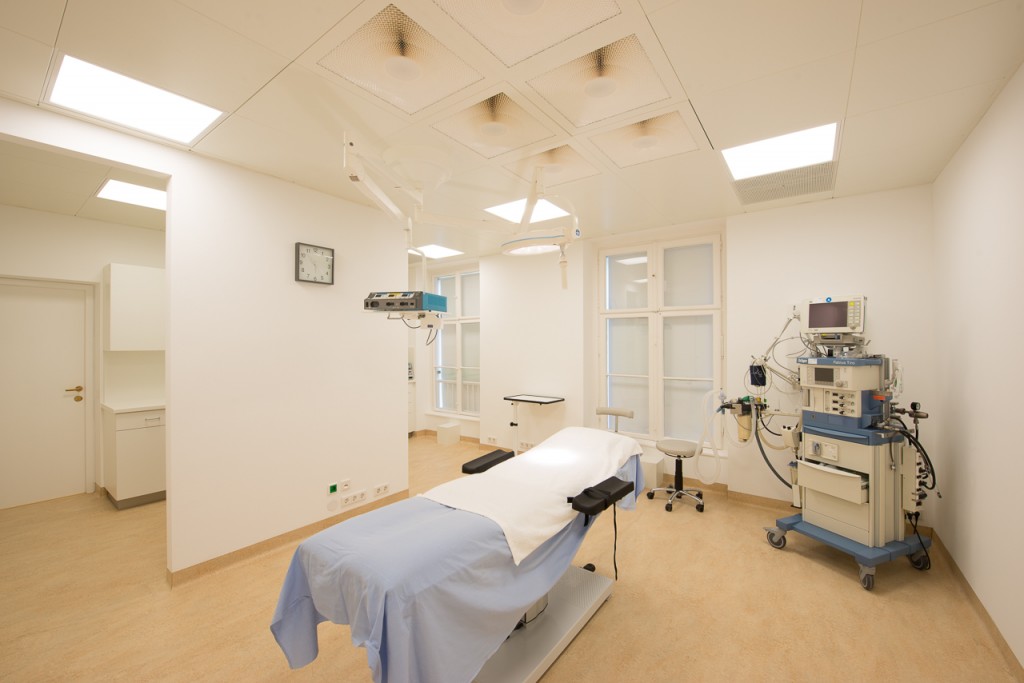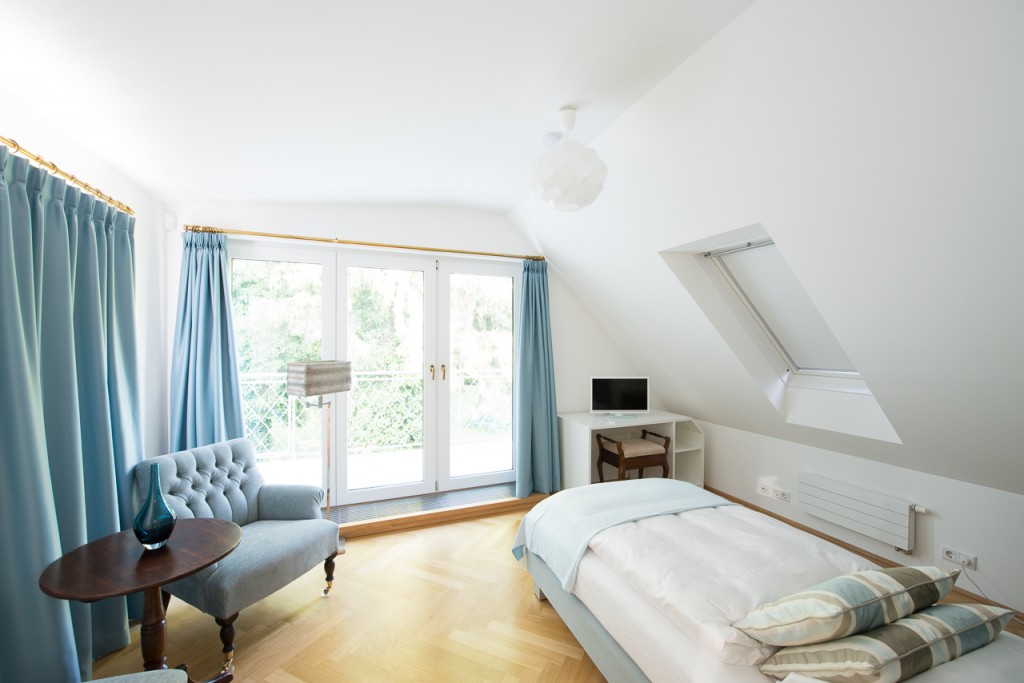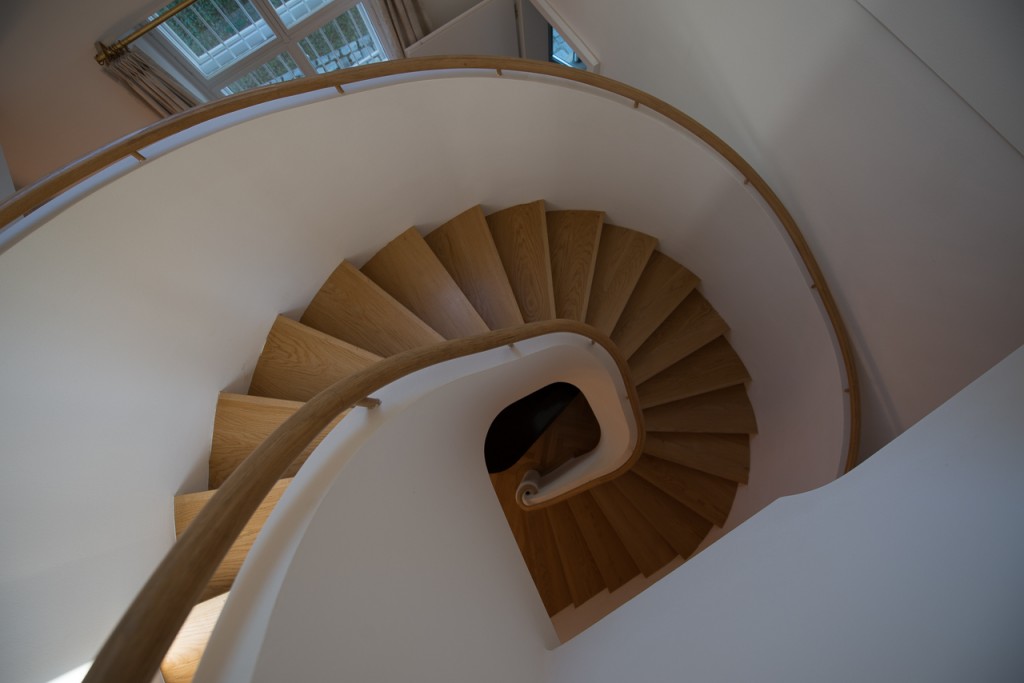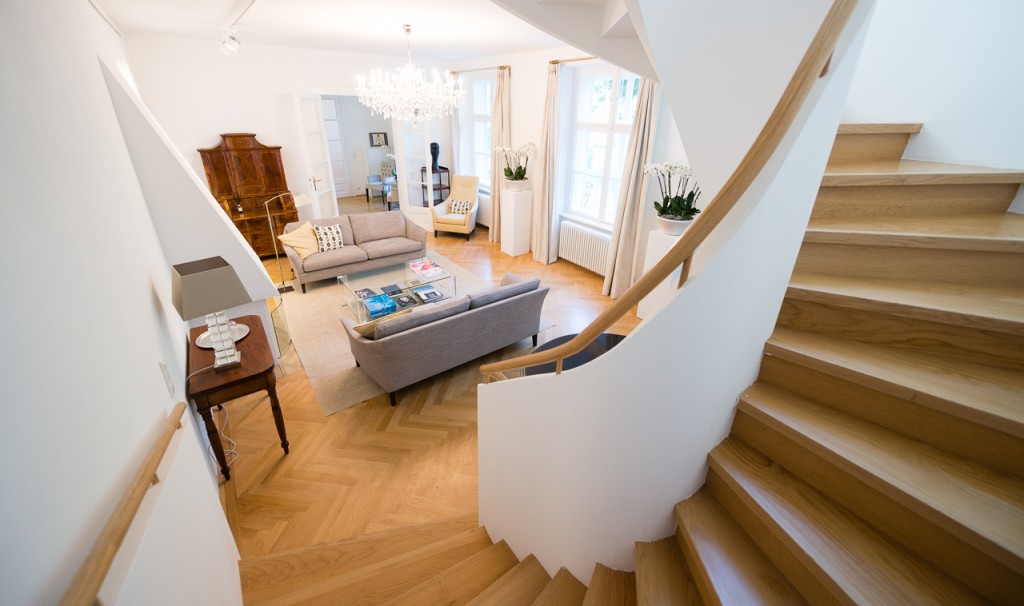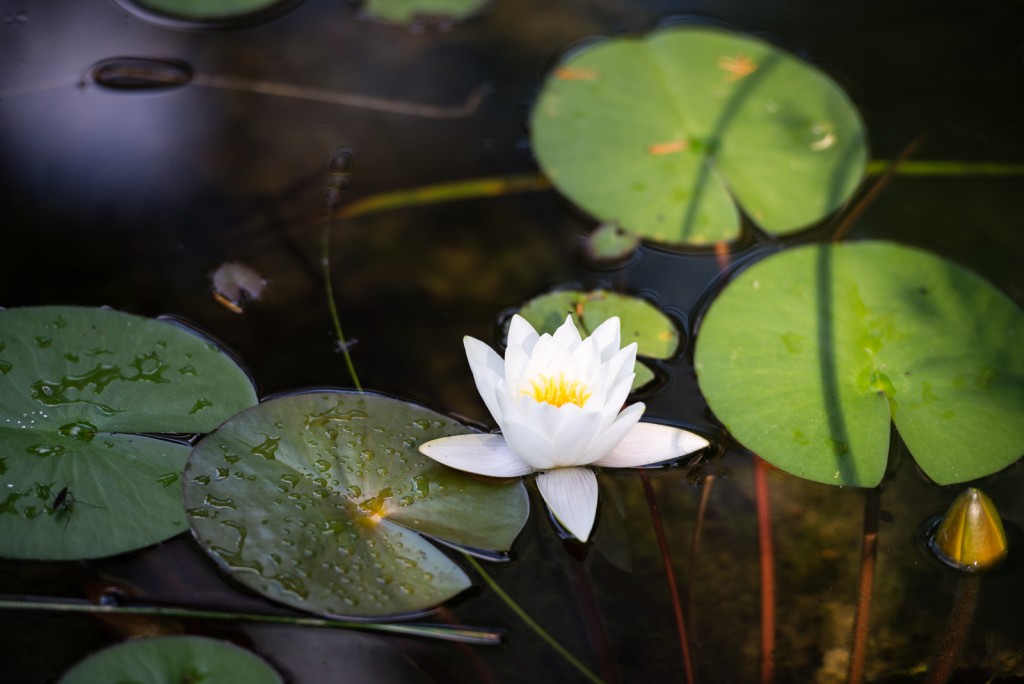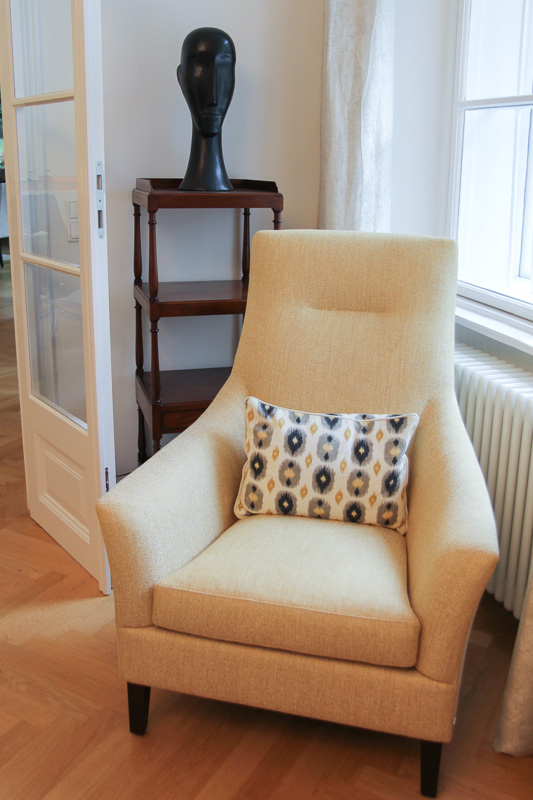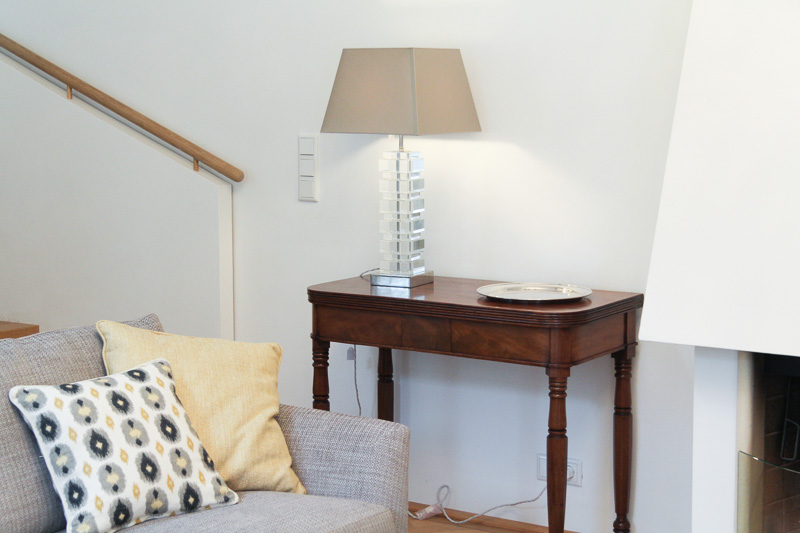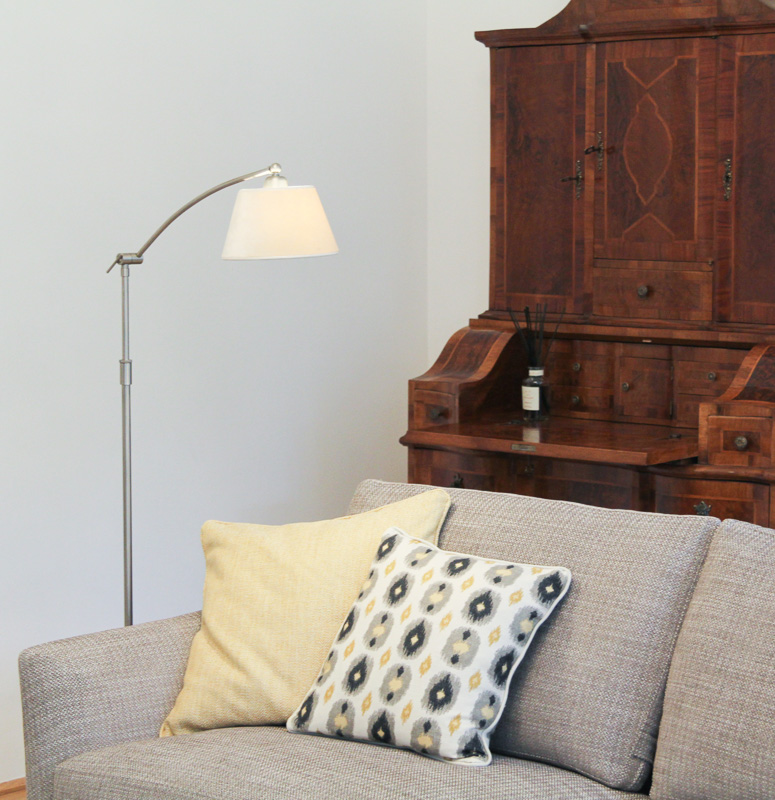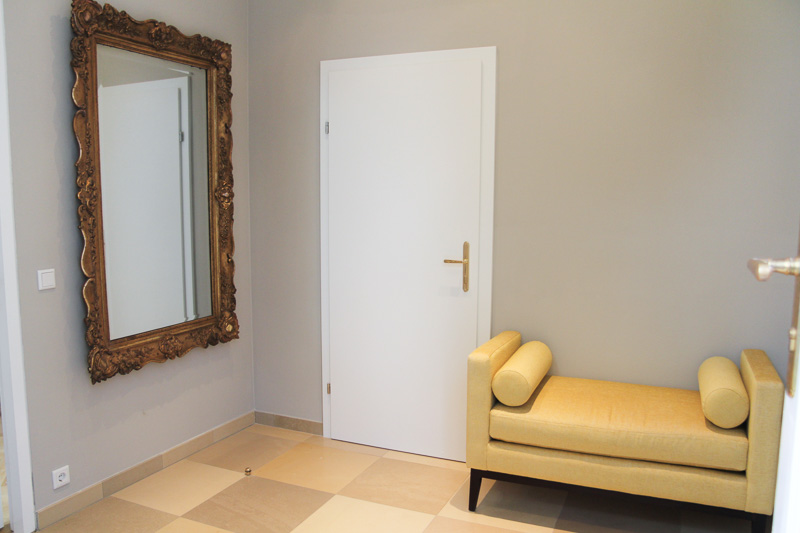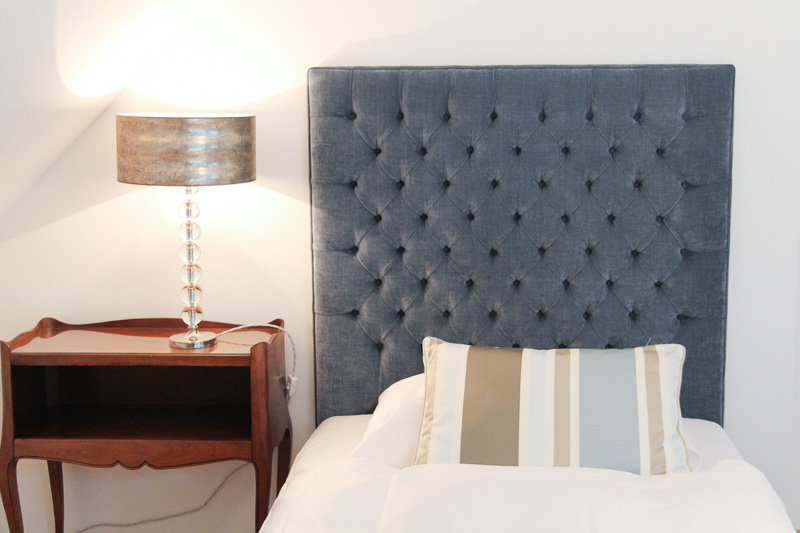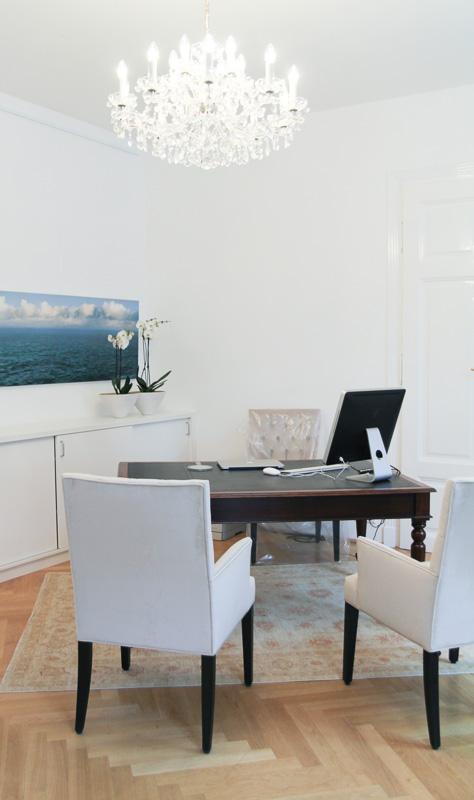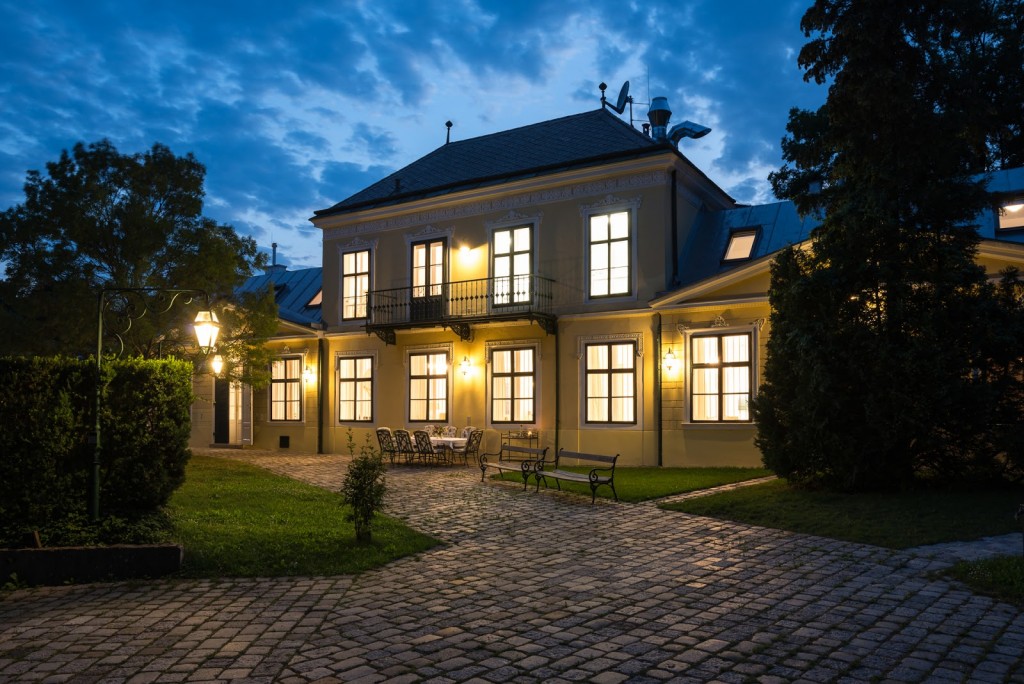 http://www.radetzky-villa.com/en/clinic/
Like