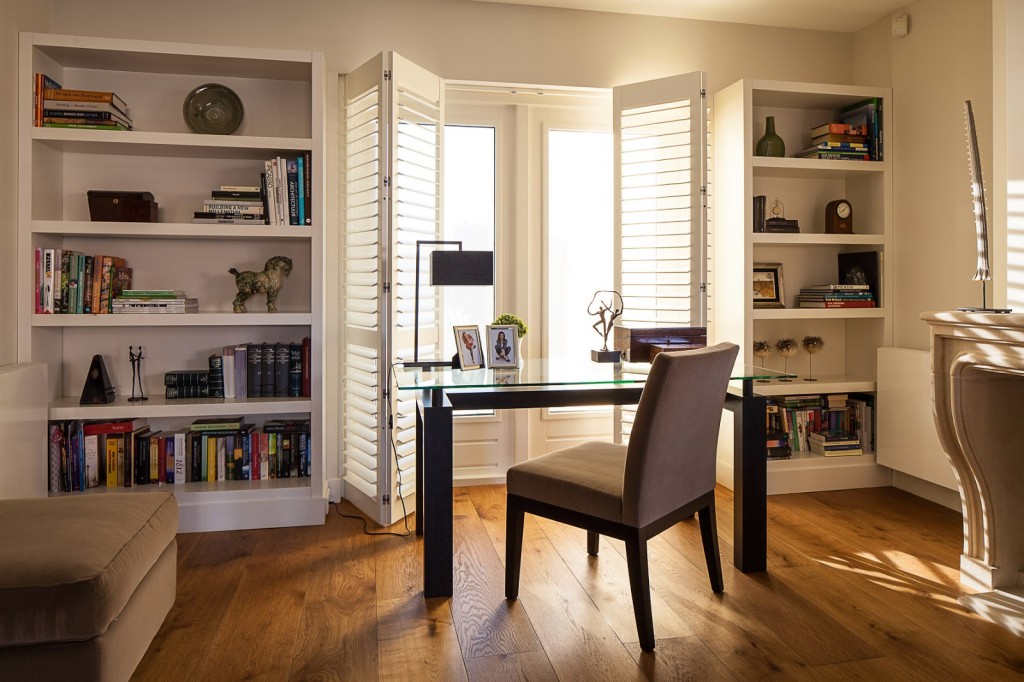 I realized long ago that decorating is a process, not just a look or a style. Making a house into a home, especially a beautiful one, is not easy. It starts with building rooms and knowing how you want to use the space. Choosing furniture you like, that is comfortable and practical.  Decorated with objects that have a story or have a meaning to you. Using colours and textures that suit the clients taste.
I like to design rooms where a client after a hard days work can sit in the most comfortable sofa's, there's a light to read a book, a table on which to set your drink. I take a very practical approach to personal style. Most important of all we should love the things we bring into our homes.
This family has taken the time and energy to create a family home with their own personal style and they will carry on doing so. Finding the right art work, schulptures, wooden boxes, etc. is an endless task. Instead of scattering the objects around a room, grouping them gives a certain contemporary look.
Walking into this renovated hall  one feels how balanced this house is. The clean lines may be serene but it certainly is not boring. The chairs, tables, and sofas are from different styles but by arranging them in symmetrical order the composition works. Somehow each element is enlivened by the other. We used contemporary furniture combined with antiques while using a pale palette of taupe to bring it together.
In rooms like this with openness, you have to create groupings which still have a sense of unity. We placed the sitting area in the middle of the room. It is defined by the carpet. We balanced this with on one side a library area and on the other side a music section where the grand piano stands.
I believe understanding the scale of a house is essential. In a big open space one must not loose the importance of keeping the sitting area intimate. Carpets work well to define a space. These must be chosen with care as one does with any art work. Every detail, colour, piece of furniture, object has been chosen with care. Not only the interior has a balance and harmony but also the beautiful garden, designed by my client, compliments every window view. It is a joy to work with clients who understand the basic importance of balance and proportion.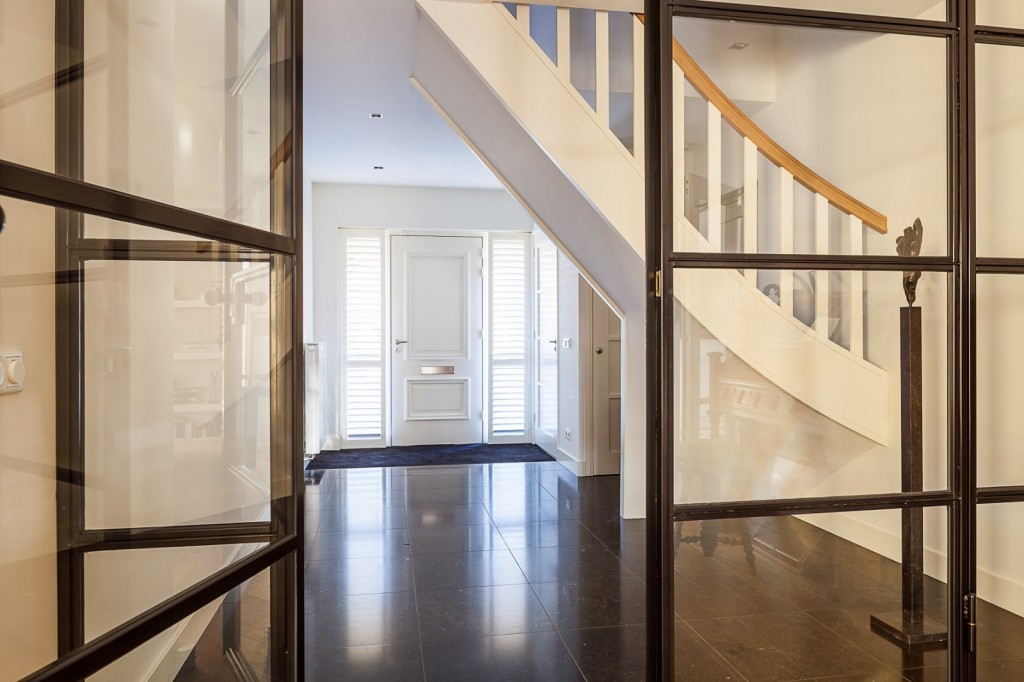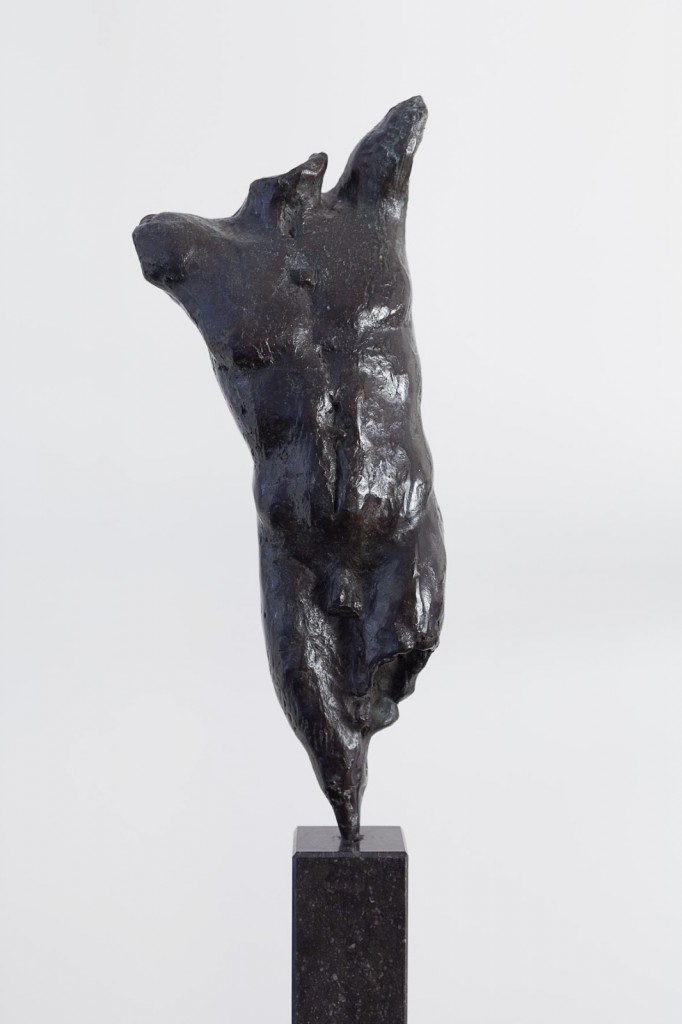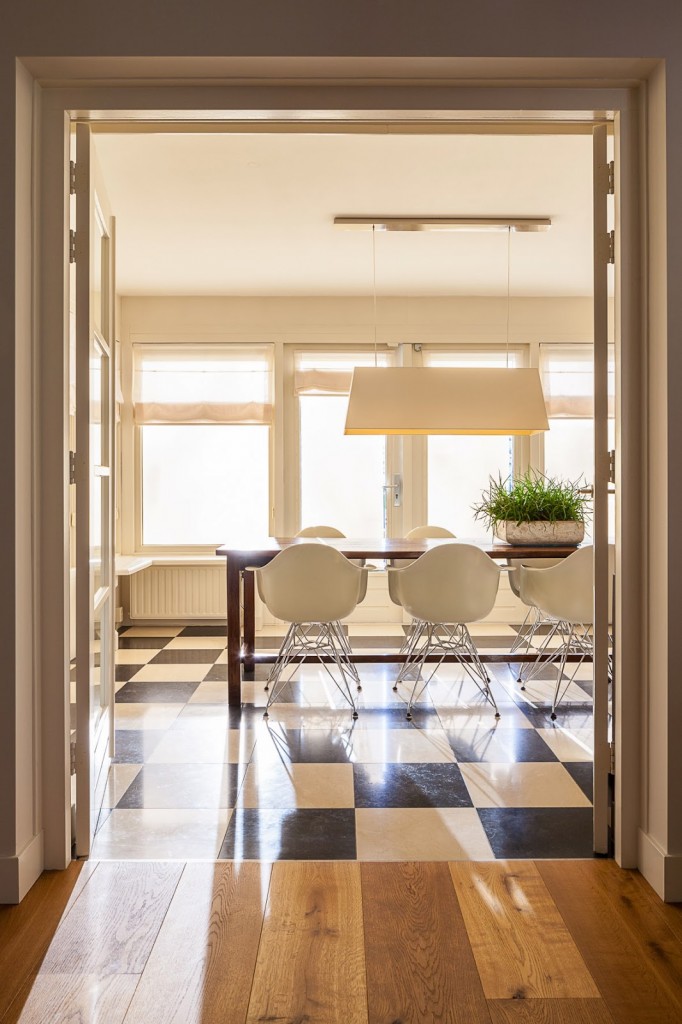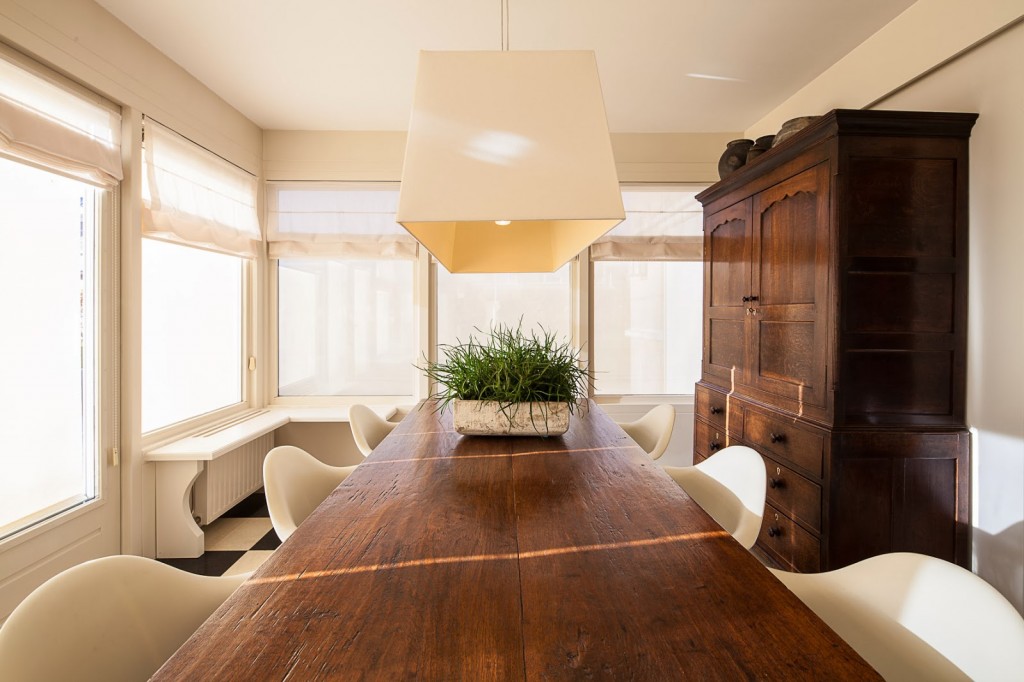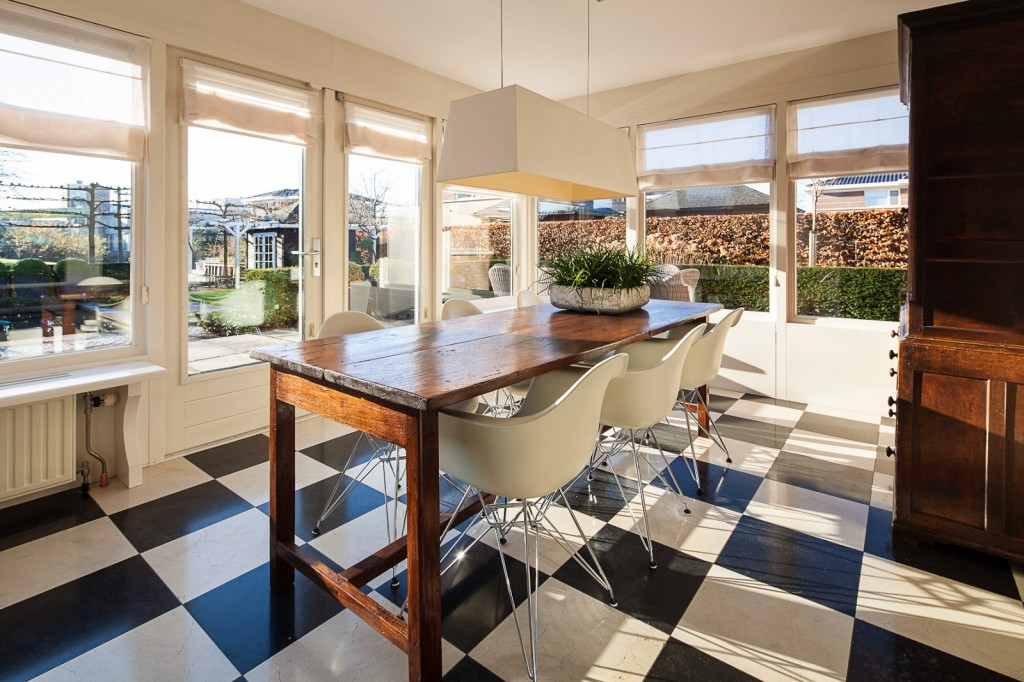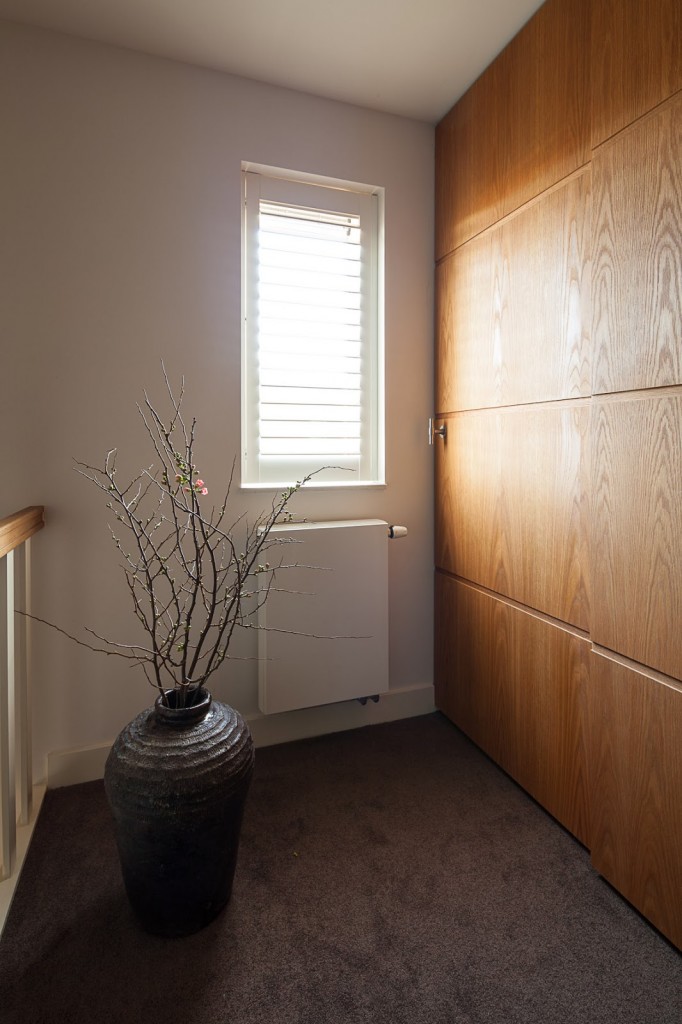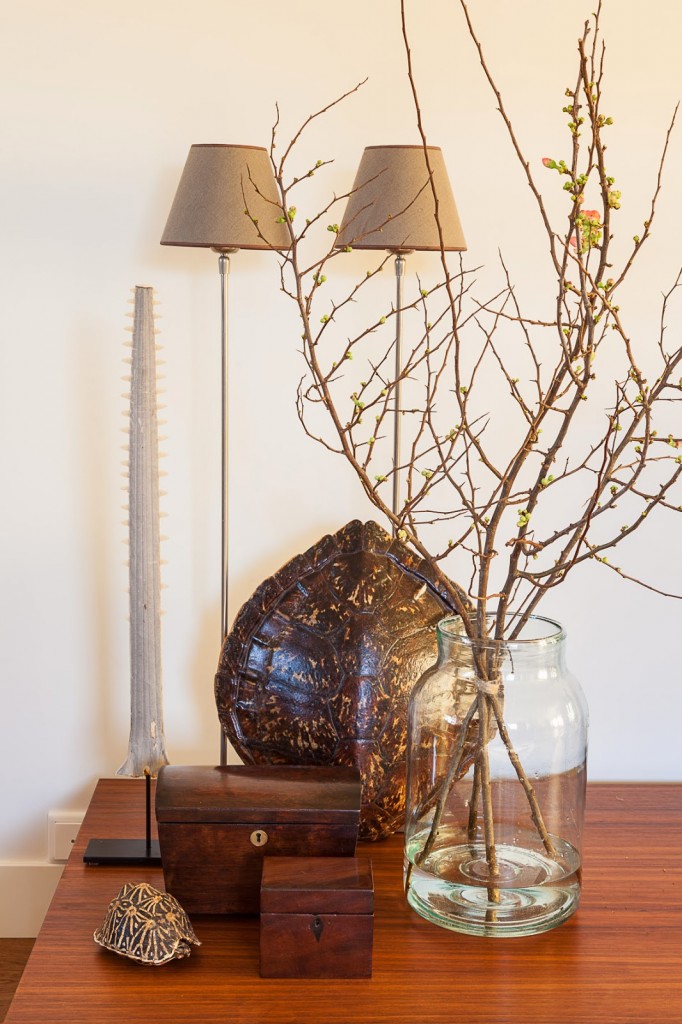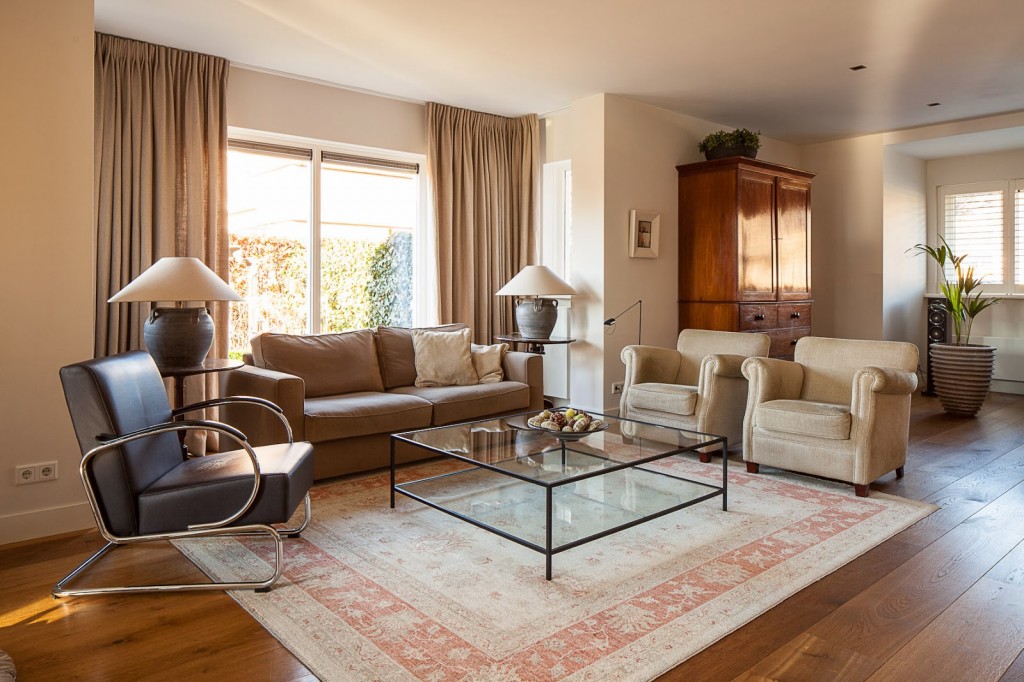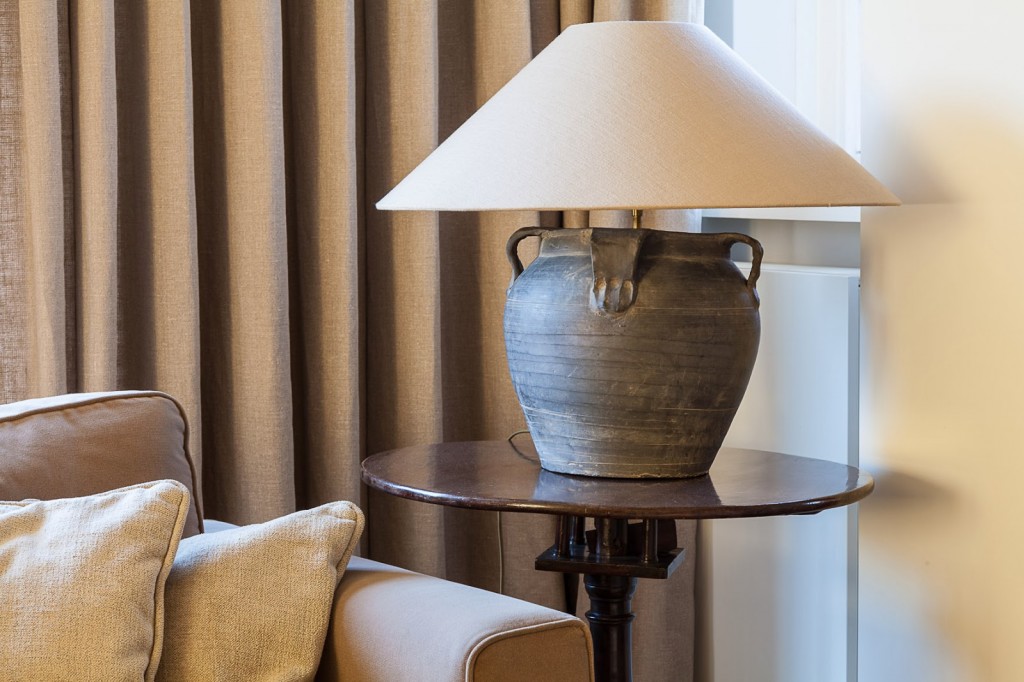 1