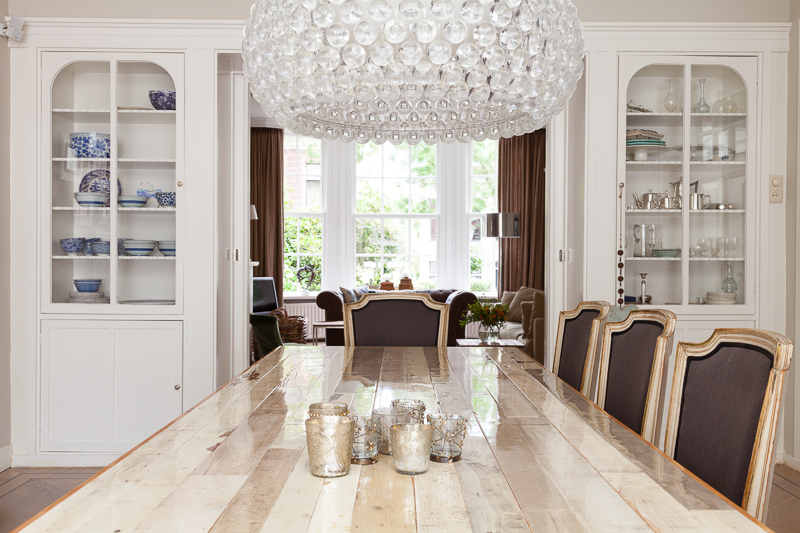 This is a house that when you walk through the front door, you enter into an airy, harmonious home. Even when the house was empty it felt good.
I was absolutely delighted when my clients asked me if I would help them make this their new home. Their previous home was a beautiful old farm conversion that had given them many years of joy as the children grew up. Having less space to work with in this four story house, I loved the challenge of making the spaces work for this unbelievable busy family of five with all their many friends and family.
I believe by using colours of my favorite paint Little Green the house flows from room to room but still gives you the idea of space. The colours are all different but compliment each other. We went even further and did the same thing with the curtains and gave them the same nuance of colours as the walls. Not only is this restful for the eye but enhances the beautiful wood work which we kept white through the whole house. The colors also compliment the fabulous collection of eclectic antiques, art and objects.
It is always great to work with clients that know what they like and dislike. Light was important and before the family moved in, glass windows where built at the back of the house letting light flow through two stories of the house. This of course meant choosing a fabric that in the winter would feel warm but in the summer would not be to intrusive. We decided on Nina Campbells Sky linen which does the job well as seen in the picture of the kitchen.
Like most of the interiors i have worked on over the years, this is a clear example of a house that was already beautiful, but it was necessary to make it fit around the life style of this very special family. I truly believe that the result feels warm, balanced and inviting. This certainly reflects the family who lives in it.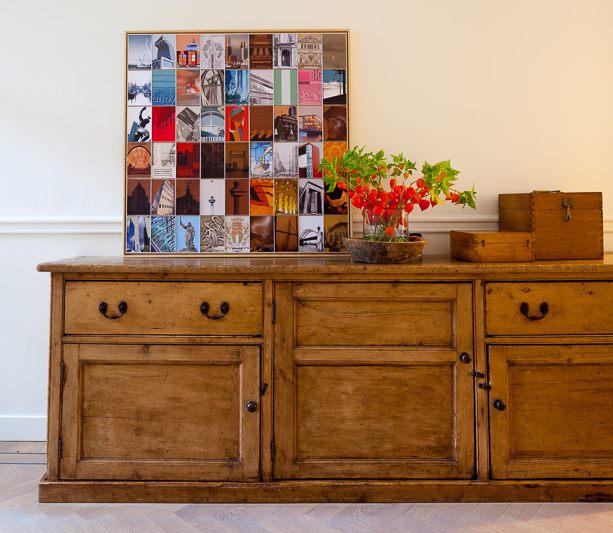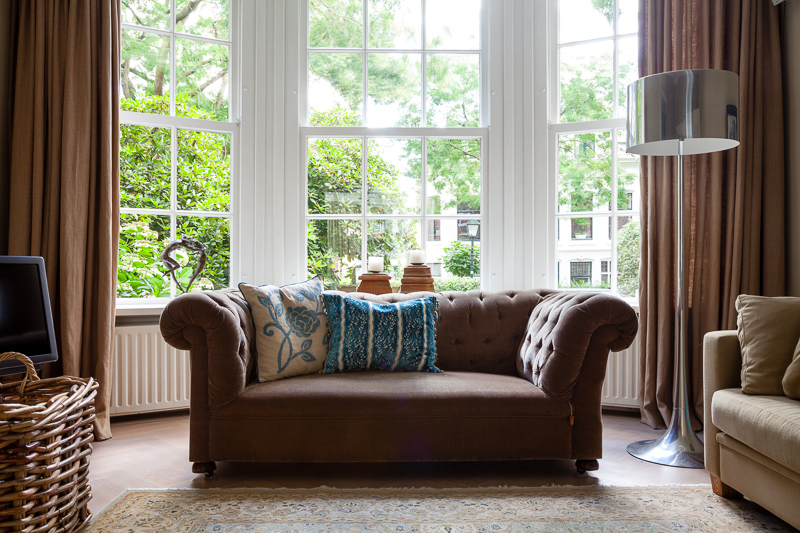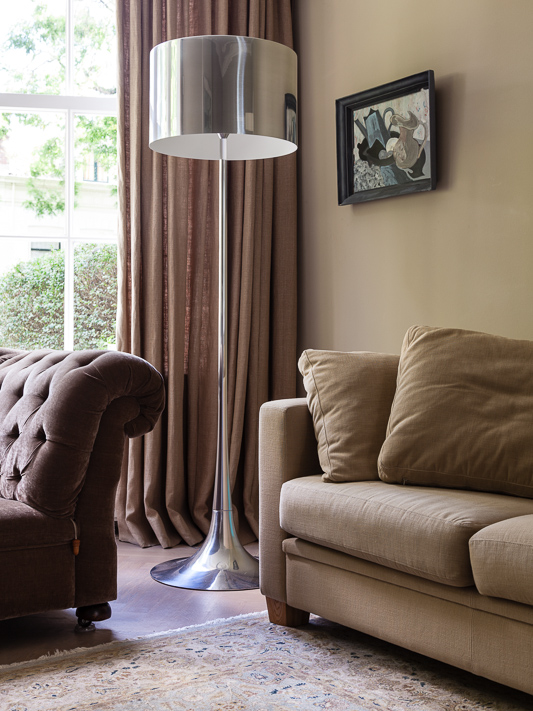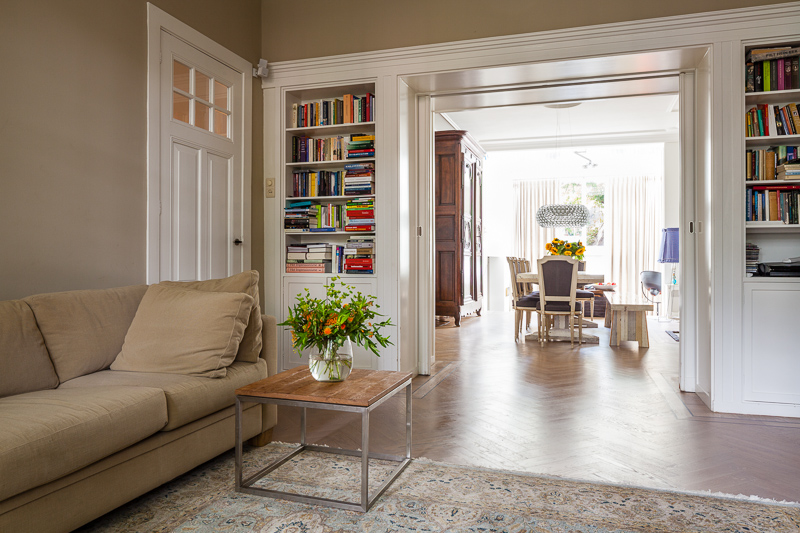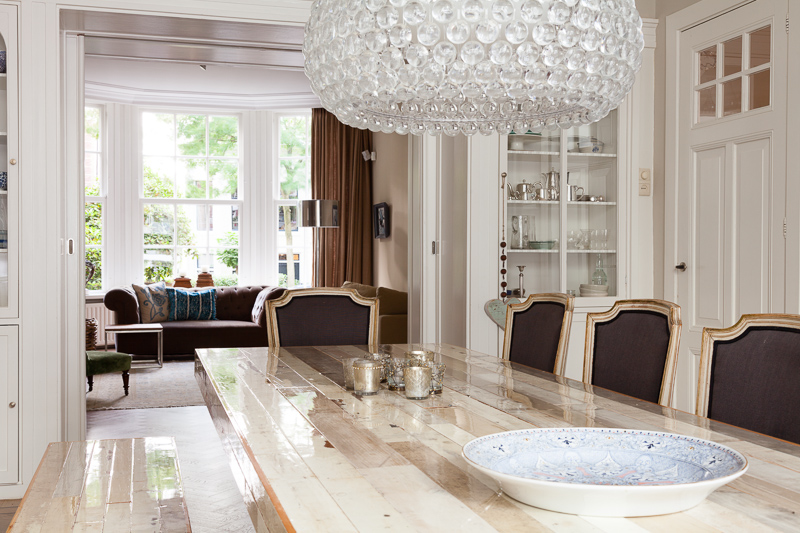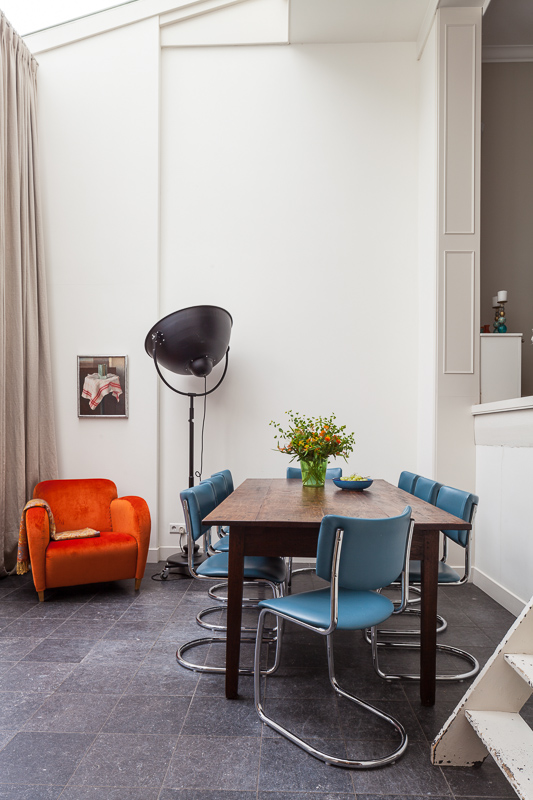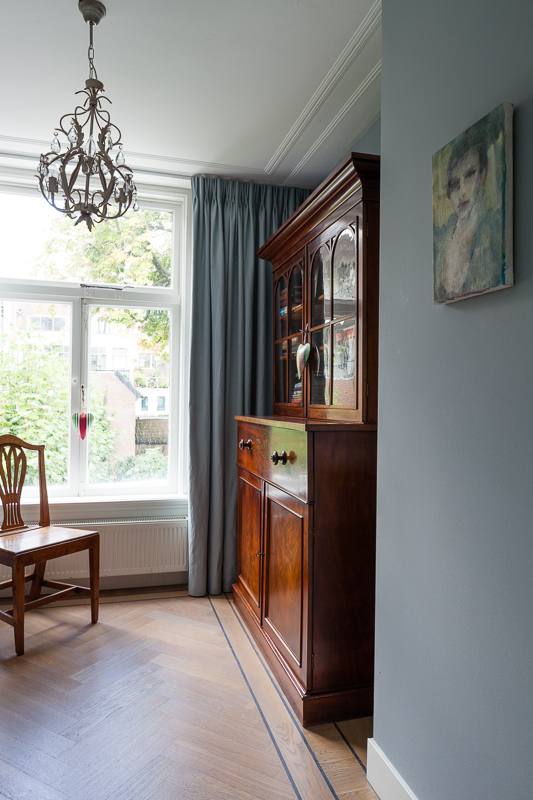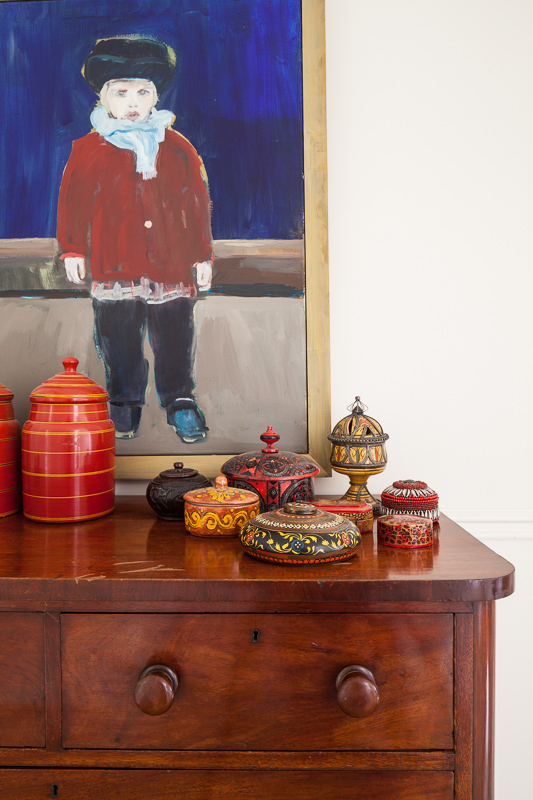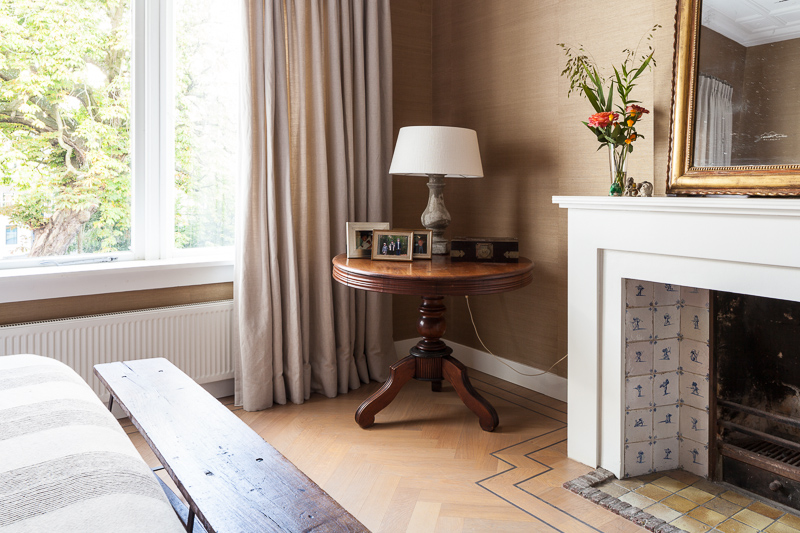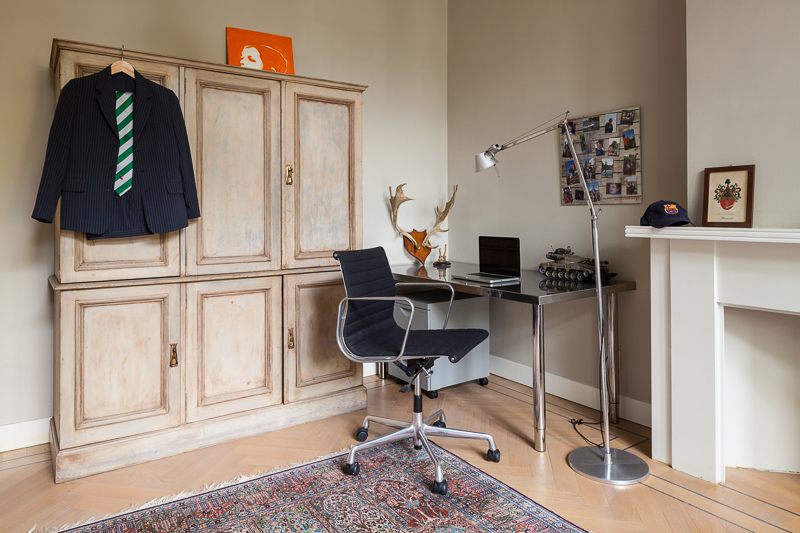 Like